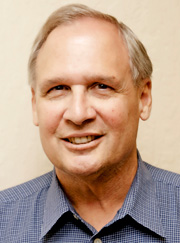 l have been trying to have an impact on improving the life expectancy for multiple myeloma patients, but in the three years of trying and providing this blog to help to educate the myeloma patient community, the average life expectancy has remained the same. So I often ask myself why do I keep trying when I have not had an impact on the outcome. Then I come across someone like Jack Aiello who has been a patient advocate for 20 years and during that time the life expectancy has gone from just over 2 years to 4 years, and I find I am just entirely too self centered and as always impatient. With that in mind I provide a reprint of a Patient Power article by Jack. Thank God we have Jack and I hope we can continue to find advocates with the same commitment to the myeloma patient community.
Patient Power Article by Jack Aiello
I'm often asked, "If you were diagnosed 20 years ago and you are no longer getting treated, why do you still keep involved facilitating a support group or attending a myeloma seminar?" My answer? "Because I remember." I remember being told of having cancer called multiple myeloma…and being scared about the word "cancer" of something I had never heard of. I remember that empty feeling of having so many questions but no one to talk to. I remember being confused by the terminology…how can having too much protein be a bad thing? I remember being overwhelmed and being told to begin chemotherapy with a 96-hour infusion in the hospital and wondering how would I feel? I remember a social worker walking into my hospital room and suggesting I attend a Leukemia Society support group meeting that night in the hospital.
I was reluctant to attend…I didn't have leukemia and am not a "touchy-feely" person, which was my perception of a support group. However, I dragged my IV pole of medications and went to this meeting where I met my first fellow myeloma patient named Jim—finally, someone who had the same disease as me. He provided me with several resources, including a myeloma-specific support group, which provided me with so much information by sharing patient experiences and inviting doctors to speak. And later that year, I attended an IMF Myeloma Patient Seminar and was blown away being among 200 other myeloma patients and caregivers getting further education about this disease. Finally, I was beginning to feel knowledgeable about this disease and empowered to participate in determining my treatment path.
So to this day, whenever I meet with one or a group of myeloma patients, I make the following plea: A newly diagnosed patient needs to get educated and learn about treatments, as well as the myeloma markers and other information a doctor is looking at to determine treatment response. Patients need to get copies of their labs, to ask questions, to talk with other patients at support groups, and to not be shy about getting second or third opinions from an oncologists specializing in multiple myeloma.
And if I'm speaking with experienced multiple myeloma patients, in addition to all of the above, I ask them to think back to what it was like when they were first diagnosed…with a disease they had never heard of and so much new terminology, combined with the fear of having cancer? I ask them to share their experiences at a support group meeting or one-on-one with other patients. Why? Because I remember. And, I'm looking forward to
meeting more myeloma patients in person at the upcoming Patient Power forum in Houston
. If you can't make it to Houston, I hope you'll
join Patient Power in Denver the following week
.
What do you remember about being diagnosed? Tell me in the comments section.
Wishing you the best of success,
Jack Aiello
Good luck and may God Bless your Cancer Journey. For more information on multiple myeloma survival rates and treatments
CLICK HERE
and you can follow me on twitter at:
https://twitter.com/grpetersen1