As most myeloma patients have come to understand, few people know about myeloma, it is often misdiagnosed, and improving awareness can and will SAVE LIFE and help fund research. We have few programs to improve awareness with Mambo for Myeloma one of the grassroots initiatives which either could take off and make a huge difference like the ALS ice bucket challenge or just fade away. I look at these remarkable people and their so thoughtful, funny, and caring performances and my belief is that WE CAN MAKE A DIFFERENCE. You can view them if you
CLICK HERE
.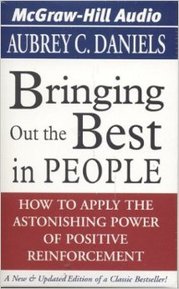 So what do these people get in return for their support and commitment to raise awareness and fund research. People have watched them, but few if any have commented. I thank them and comment, Dana thanks them and comments, and the FEEBEE crew are remarkable but there should be hundreds of thank you comments. This is what will motivate the next group to start a dance, because it is just human nature. If you open a door for someone, you would hope for a thank you, If you let someone pull out in heavy traffic you expect a wave as thank you, and wouldn't you hope for a thank you if you were trying to help SAVE LIFE in the multiple myeloma community? And if your kind action is not acknowledged, how do you feel?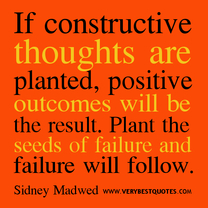 So I ask that we as myeloma patients help to provide the positive reinforcement which might just tip this program into a huge win for the multiple myeloma patient community. The LEAST we can do is to thank and praise these remarkable people in the Facebook comments!!! Let's show them we do appreciate their efforts. Who would have ever thought thousands of people, movie stars, and presidents would dump freezing cold water on their heads and raise over $100 million dollars for ALS, and ALS affects just one forth as many people as myeloma. This effort is being supported by the IMF (International Myeloma Foundation), the MMRF (Multiple Myeloma Research Foundation), CrowdCare Foundation - The Multiple Myeloma Fund, and MMORE. If all of these organizations see the benefit, as Patients the least we can do is provide positive encouragement to those that take the time and energy to try to help SAVE OUR LIVES.
You can participate in the Myeloma Mambo Challenge if you
CLICK HERE
. Here's how it works:
Have you, friends or family take videos of their dance moves in honor of myeloma research – any kind of dance move works!
Mention that it is for Multiple Myeloma (we don't want it confused with melanoma)
Challenge other friends to do the same
Upload your video to You Tube and tag it as Mambo for Multiple Myeloma, then share it on the Mambo for Multiple Myeloma Facebook Page
Donate to one of the great myeloma organizations below
There is no "right" dance move and interpretive dance is welcome. Do it as a group, go solo or take a dance move selfie and post. Can't do a video? No problem! Just take a dance move photo and post it to the
Mambo for Multiple Myeloma Facebook Page
. Want to help spread the word? Help raise myeloma awareness by "liking" the page and sharing it.
https://www.facebook.com/pages/MAMBO-for-MYELOMA-Awarenesss-DANCE-Challenge-Starts-HERE/1458033874458925?sk=timeline
. You can find all "Mambo for Myeloma"
You Tube videos here.
DO WE SEE A MAMBO FLASH MOB FOR MULTIPLE MYELOMA AWARENESS IN OUR FUTURE ??
Do your dance today and choose one of the MULTIPLE MYELOMA research foundations/organizations who are trying to find the cure!
THE CROWDCARE FOUNDATION – THE MULTIPLE MYELOMA FUND
THE INTERNATIONAL MYELOMA FOUNDATION (IMF)
The IMF InfoLine 800-452-CURE (2873)
MULTIPLE MYELOMA RESEARCH FOUNDATION (MMRF)
MMRF Patient Support Center (866) 603-6628
MMRF General Information & Donations (203) 229-0464
MMORE FOUNDATION
Good luck and may God Bless your Cancer Journey. For more information on multiple myeloma survival rates and treatments
CLICK HERE
and you can follow me on twitter at:
https://twitter.com/grpetersen1